Gonzalez & Molteni Win Doubles Title
---
---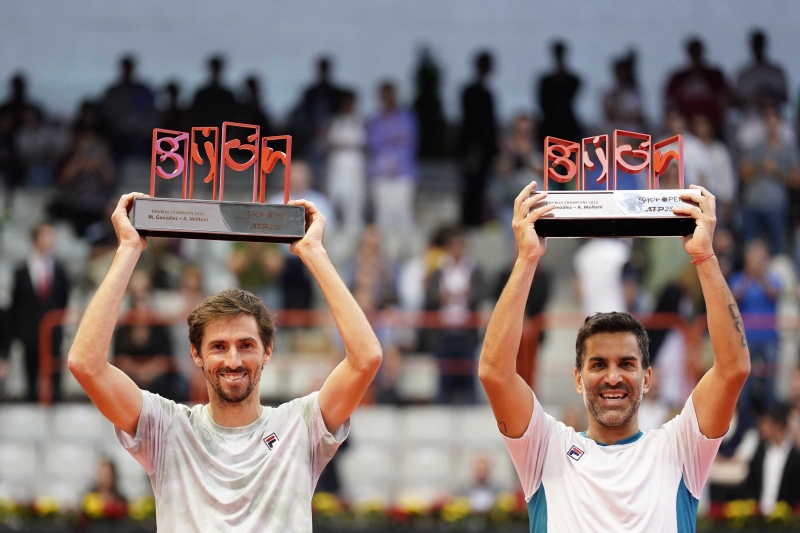 The Argentinian pairing have won 6-7(6) 7-6(4) 10-5 against Americans Nathaniel Lammons and Jackson Withrow.
The inaugural Gijón Open - ATP 250 has crowned its first ever doubles champions, with Argentinians Máximo González y Andrés Molteni winning the 2022 title for their maiden title as a team.
In 2 hours and 17 minutes, the pair fought back from a set down to take the match in a championship tiebreak 6-7(6) 7-6(4) 10-5 against Americans Nathaniel Lammons and Jackson Withrow.
In this ethralling battle between the unseeded teams, we saw both teams display the form that got them to the final, and that helped them upset seeded teams along the way.
There was very little between the two pairs as the first set went the distance. Rattled by a Hawkeye challenge that went against them, the Argentinians lost the first set tiebreak after the Americans consolidated a mini–break at six-all in the first set.

The Argentinians broke immediately in the first game of the second set and looked on course to flip things around. Complications arose when the Americans broke back and even charged ahead to take a 5-4 lead. Gonzalez and Molteni took the set to a tiebreak and it seemed as if they might have been down and out at 2-4 down in the tiebreak.
They reeled off 5 straight points to take the second set tiebreak 7–4. They kept the momentum going in the championship tiebreak, earning 5 match points before sealing the deal to clinch their first title in 2022.
Gonzalez and Molteni have appeared in 18 and 16 finals respectively. This is their first tour-level final together and possibly first victory of many.