A unique opportunity to enjoy the best tennis and discover Gijón
---
---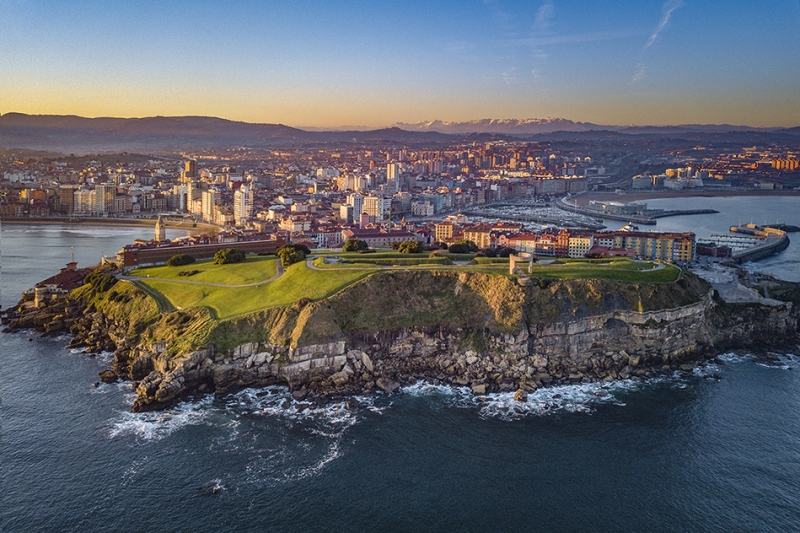 The city has undergone a profound transformation in recent decades, becoming a tourist destination, university town, commercial and technological center
Gijón/Xixón is one of the most visited cities on the Cantabrian coast. Since its foundation in the Roman Era, its development has been closely linked to its port, experiencing a great growth in the 19th and 20th centuries thanks to its industrial character.
Known as the capital of the Costa Verde, the city has undergone a profound transformation in recent decades, becoming a tourist destination, university town, commercial and technological center.
The city offers plenty of culture, gastronomy, active tourism, and landscapes to attract a growing number of visitors in the last years.
The Gijón Open ATP 250 offers a unique opportunity to rediscover the city and enjoy the best tennis in the world.
We invite you to enjoy its walks by the sea, the cider 'culinos', the fried 'bocartinos', the Roman footprints, the Asturian palaces and fishermen's houses, the Gijón pastry shops, the paths that zigzag along the coast, the sculptures that greet to the passerby and the museums that tell stories and sound like bagpipes.
Photo: Gijón.