Carreño: "My grandmother will see me play personally for the first time"
---
---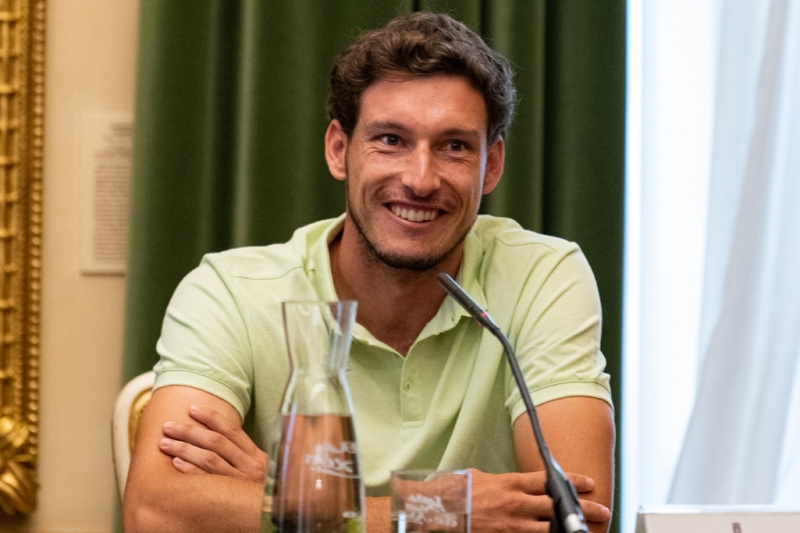 The Spanish player will adapt his schedule to try to win his hometown tournament
Davis Cup winner, Olympic medalist and former Top-10 player Pablo Carreño is one of the first confirmed entries for the new ATP 250 Gijón Open 2022, along with Roberto Bautista.
The Gijon native did not miss the official presentation of the tournament held this Wednesday in the city hall, alongside the mayor, Ana González; the president of the Royal Spanish Tennis Federation (RFET), Miguel Díaz; and the tournament director, Tomás Carbonell.
"It's a unique opportunity to play at home in front of my family. In fact, my grandmother will see me play in person for the first time. They will be memories that I will never forget", the current world No. 22 confided with a laugh.
Changes of calendar
Carreño thanked the RFET for managing to obtain the tournament, and the Gijón City Council for their support in bringing it to his hometown. "When I play in Spain I already say that I play at home, but this time I will more than ever. I am used to traveling around the world every week so being able to play an ATP 250 tournament in my city is something very special."
The winner of six titles on the tour has announced that he will adapt his schedule to prepare himself as well as possible for the tournament. He will give up playing the ATP 500 events in Japan and Kazakhstan. "When I play an ATP 250 event my goal is usually to win it, and I have even more reason to do so in Gijón."
New sensations
Even so, he admits that: "Playing at home is going to make me feel things that I have never been able to feel before. At times it will help me because of having the support of my people and the whole crowd, but it may also make me more nervous than usual."
Pablo Carreño was runner-up in Barcelona this year, and a semifinalist in Båstad. He also reached the quarter-final in Halle, and the round of 16 at the Australian Open and ATP 1000 Monte-Carlo. He was part of the Spanish team that played in this year's ATP Cup final.
The player also had words for the Tennis Federation of the Principality of Asturias for its work with local tennis and for the Real Grupo de Cultura Covandonga, "my club since I was born", which will give up its facilities for the training courts.
Photo: Gijón Open.