Gijón Open hits the ground running with first day of qualifying
---
---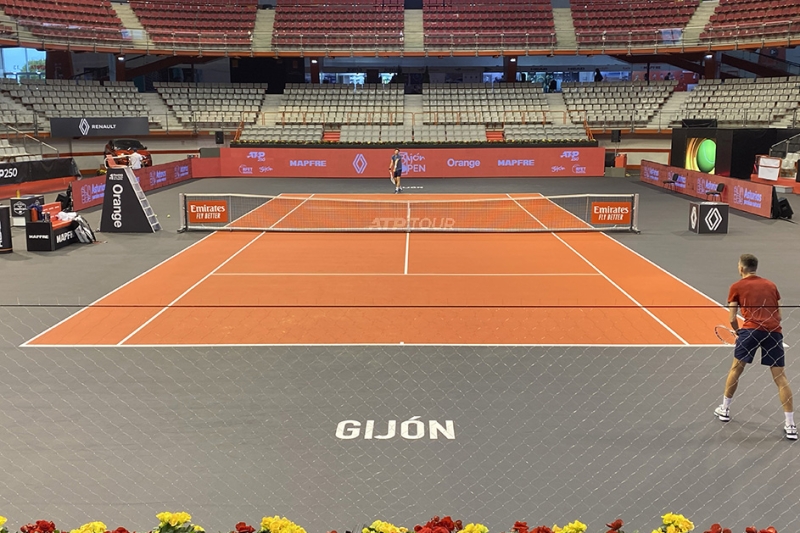 First Round of qualies start at 2pm on Saturday
The inaugural Gijón Open officially kicks off, as the the draws for qualifying have now been published after today's draw ceremony. The first round of qualifying gets under way tomorrow at 2:00pm, with matches due to begin simultaneously on Centre Court and Court 1.
The qualifying event will feature two wildcard recipients: Alberto Barroso Campos from Badajoz and 18-year-old Daniel Mérida from Madrid. They will join five other Spaniards and nine international players in the qualifying draw, all of whom will be vying for the four spots into the main draw.
Also taking place tomorrow at 6:30pm will be the main draw ceremony. Recent US Open Junior champion Martin Landaluce, another Spaniard, will be in attendance to give officials a helping hand.
Qualifying will conclude on Sunday upon completion of Round 2 matches, which will begin at 12 midday.
Order of Play - Saturday, 8 October 2022
Centre Court
2:00pm - [1] Carlos Taberner (ESP) vs Filip Cristian Janu (ROU)
Followed by – [WC] Daniel Mérida (ESP) vs [6] Marco Trungelliti (ARG)
Followed by – Johan Nikles (SUI) vs Nikolás Sánchez Izquierdo (ESP)
Followed by – Oriol Roca (ESP) vs [5] Nicolás Álvarez Varona (ESP)
Court 1
2:00pm – [WC] Alberto Barroso (ESP) vs [7] Alexey Vatutin
Followed by – [4] Raul Brancaccio (ITA) vs Titouan Droguet (FRA)
Followed by – [2] Manuel Guinard (FRA) vs [Alt] Eduard Esteve (ESP)
Followed by – [3] Dimitar Kuzmanov (BUL) vs Lorenzo Giustino (ITA)
Photo: Gijón Open