Hometown Hero Carreño Ready to Play in Gijón
---
---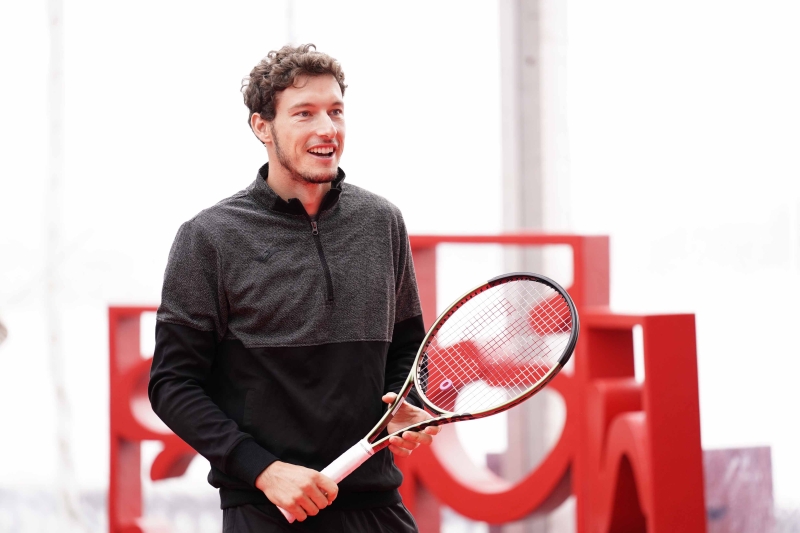 "Playing at home is a dream come true and I never would never have thought it would be possible for my home city to host an ATP tournament."
In his first press conference at this year's Gijón Open ATP 250, the local favorite has talked about the high-level of players in the draw, highlighting a resurgent Dominic Thiem and the ever-imposing figure of Andy Murray as the two stand-outs for the Spanish #3.
"There are also important names like Rublev as well as Spanish players like Roberto Bautista, Alejandro Davidovich and Albert Ramos. It's a very attractive draw that also features Martin Landaluce," pointed out Carreño.
Looking ahead to the tournament, Carreño is focused on his first match, under no illusion of the challenges that lie ahead. "I don't like looking at the draw and guessing hypothetical match-ups. The first round is going to be very difficult and I'm coming off a three-week break due to injury - and I lost in the first round in Sofia."
For now, the Gijón native is excited to be playing in front of a home crowd, an opportunity few ATP players are blessed to have. "Along with Barelona, Madrid, Mallorca and Marbella, we now have a tournament in Gijón. When I was first told, I thought it was impossible, but thanks to certain circumstances, here we are."
Carreño also thanked the Spanish Tennis Federation (RFET) for putting this tournament together in just two months. Being one of the favourites, as well as playing at home, is sure to add to the pressure for the #2 seed, however in his own words, "I'm sure I'll feel the support of the fans and that'll give me that little extra."
Photo: Gijón Open