Main apparel sponsor JOMA organises kids tennis clinic with its tennis stars
---
---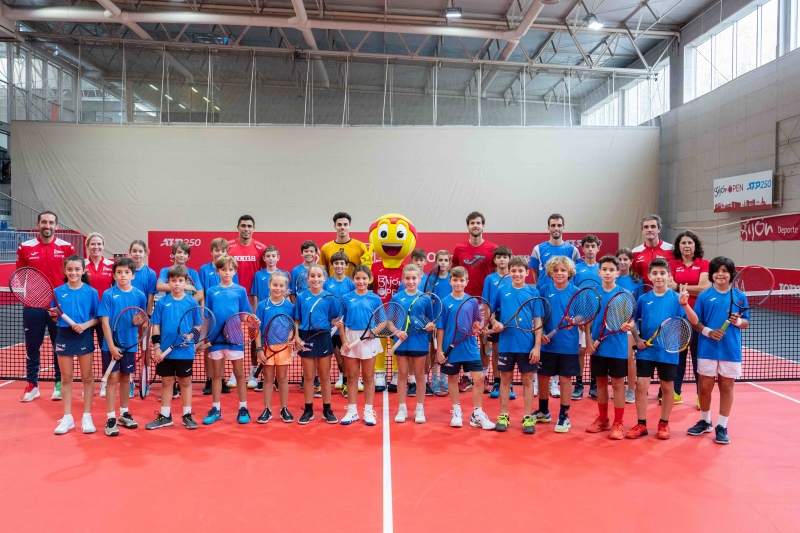 Over 30 children got the chance to have a hit with some of their fabourite players on the last day of qualifying  
Earlier, Francisco Cerúndolo (ARG), Albert Ramos (ESP), Joao Sousa (POR) and Thiago Monteiro (BRA) joined young tennis players as well as representatives from Joma on court 1 and made some dreams come true for plenty of little ones.
The players hit with the kids for other half an hour, and were also on hand to sign autographs and mignle with the kids, who were watched on from the stands by fiends and family.
Things have come full circle for Cerúndolo, who recalls hitting with one of his idols. "When I was a young kid in Buenos Aires, I met Gael Monfils and I had my photo taken with him. It was a beautiful moment," recalled the Argentine. He added, "It's a great initiative by Joma and t's always nice to be with kids and have a good time on court with them."
2022 Córdoba Open champion Albert Ramos also offered words of encouragement saying that "it's great to see that the kids have so much enthusiasm - and some of them play really well! These kinds of events organised by Joma are always fun, especially as it brings the kids closer to the players."
Joma, the officil apparel sponsor of the Gijón Open ATP 250, providing uniforms for officials, staff and volunteers.
Photo. Gijón Open.