Rublev Q&A
---
---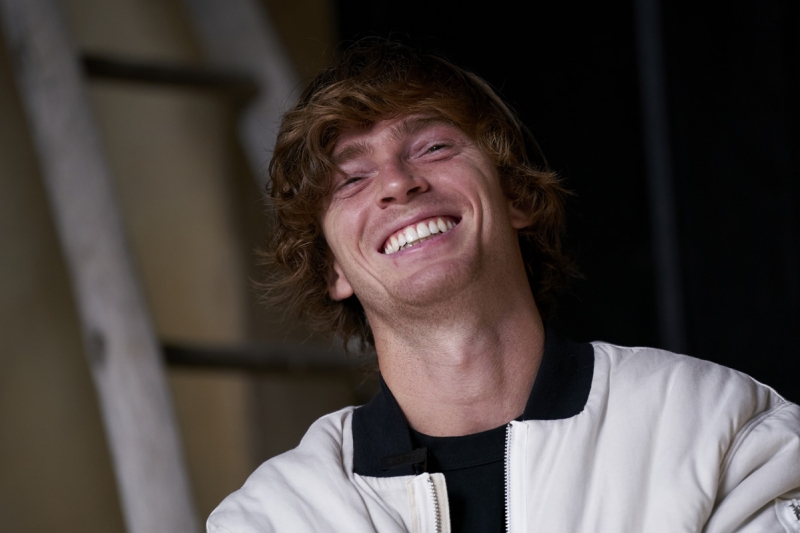 After a semifinal showing in Astana, the top seed sat down with journalists at a press conference before his debut match in Gijón tomorrow.
Andrey Rublev is one of the most charismatic players on tour and will be looking to do well here in Gijón. Should he take the title, it would be the fourth of the year for the world #9, after his wins in Belgrade, Dubai and Marseille.
How do you feel?
I feel tired after Astana and the long trip to get here.
What are your expectations for this tournament?
I would like to play great tennis and do as best as I can here because now every tournament is important for me. Now so many players are fighting for a spot in Turin, so every match and every tournament is really important.
You have a lot of Spanish people in your team. Were they important when making the decision to come to Gijón?
I didn't play for the first few weeks after the U.S. Open because I wanted to rest and prepare for the last part of the season. We decided that I would play in Astana and then it was a choice between Florence and Gijón, but we came here because it's in Spain!
What do you think about your first match here against Ilya Ivashka?
We know each other really well because we are good friends, and he knows me really well and he knows my style of game very well. It's going to be a tough match and it's going to be interesting because he can play really well. And he hasn't played a lot this year because he was injured, but now he's playing well again, he's going to be really tough especially for me in my first match. At the same time, it's going to be really interesting so we'll see what will happen.
Is it your goal to win this tournament or simply to qualify for the ATP Finals?
I'm not thinking that way. Of course I would like to win a title here. I would like to win a title everywhere, but you cannot win everything and you cannot do this every week … and we don't know if I'm going to win this week or not. Plus on top of that, there are many good players here and the only thing I can focus on is to try to do my best, to keep fighting until the last point and then if somehow I win a title, perfect! I will be super happy. If I lose tomorrow or another day, of course I will feel disappointed but I will try to keep going and keep working and I will try better the next week.
Photo: Gijón Open