Second Semi Set: Murray and Carreño Say Goodbye
---
---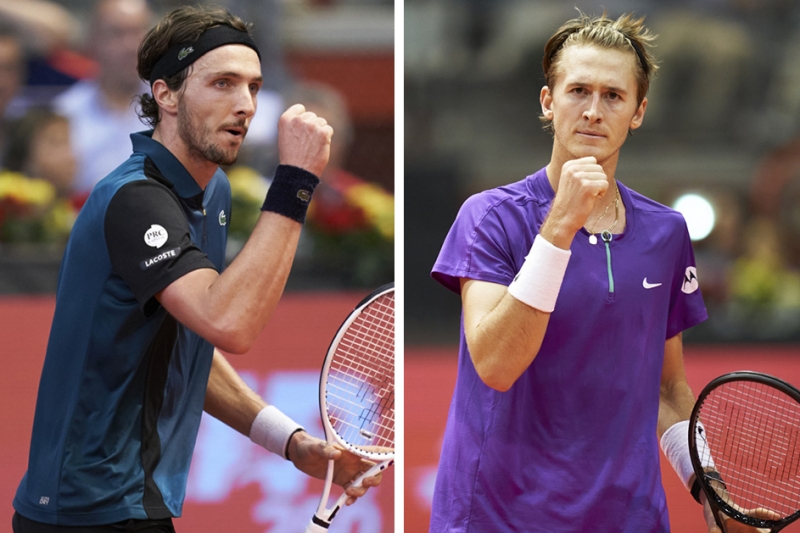 Rinderknech defeats Carreño in a nailbiter to set up a semifinal clash with Sebastian Korda, after the American was too strong for Andy Murray.
Arthur Rinderknech has defeated the second seed Pablo Carreño in thrilling fashion in their quarterfinal encounter in Gijón. The Frenchman fended off the hometown hero's nine match points, before sealing the deal on his sixth match point to take the third set tiebreak 18 points to 16.
In a nailbiting thrilling to an otherwise flat three-hour match, the world #56 fell to the ground in relief after posting a 4-6 6-3 7-6(16) win over the Gijón local. This is the second Spaniard the Frenchman has beaten here and will now face Sebastian Korda in tomorrow's semifinal.
In his sixth quarterfinal of the year, the young American came back from a second set Andy Murray fightback to earn a spot in the semifinal.
Son of 1998 Australian Open champion Petr Korda, the 22-year-old posted a three-set late-night win over the sentimental favourite from Scotland.
Against Rinderknech tomorrow Korda expects to see a lot of big serves. "It's going to be an important return game tomorrow, but I look forward to it."
Hometown Hero Say 'Adiós'
RINDERKNECH def. CARREÑO 4-6 6-3 7-6(16)
Pablo Carreño has not been able to capture the form that led him to take the Canadian Open Masters 1000 title in Montreal two months ago.
After the 31-minute tiebreak, that could have gone either way, an emotional Rinderknech described the match as "crazy" but also wanted to dedicated the win to "my grandma who passed away five days ago. I was not able to be there in France with my family so I play for her this week and this win is for her."
With 78% of first serve point won, Rinderknech said that it was "unbelievable to play in front of a crowd like this. It was unbelievable for Pablo and tough for me but I loved it - it was just an incredible atmosphere."

Carreño is sad to say goodbye, "Tennis is cruel sometimes."With a couple of expletives thrown in to pepper his sound-bite, the local payer added, "it was a tough loss, but I'll have the beautiful of memory of playing at home, in front of a crowd that was always cheering me on. There were many moments that I thoroughly enjoyed."

Sentimental Favourite Murray Out
KORDA def. MURRAY 6-4 1-6 6-1
A break of serve and and ace on set point gave the young Floridian a one set advantage after almost an hour. Murray ran away with the second set and in a match where the momentum swung like back-and-forth like a pendulum, it was Korda who rallied to take charge at the end of the match.
The American took the first 6-4, before suddenly finding himself down 0-5 in the second, although he did manage to avoid being bagelled. Murray put away the next game for a 6-1 second set win.
Despite his second set blip, Korda admitted "I was actually playing well, he was just winning the important games.
Immediately, the game swung back in the favour of Korda who moved Murray around the court more and more as the match went on and craftily snuck into the net at the most opportune moments. Down 0-3 in the third, Murray was unable to stop the haemorrhaging as Korda's calm and focused play put him 5-0 up.
After 2 hours and 22 minutes, Korda put the nail in Murray's coffin with a scintillating down-the-line forehand winner and booked his spot in the semis with a 6-4 1-6 6-1 win.
Order of Play - Saturday 15th October
Centre Court
12:00
Doubles Semifinal:
Sander Gille (BEL) / Fabrice Martin (FRA)
vs
Nathaniel Lammons (USA) / Jackson Withrow (USA)
Not before 2:00pm
Singles Semifinal 1:
Andrey Rublev [1] vs Dominic Thiem (AUT) [PR]
Followed by:
Singles Semifinal 2:
Sebastian Korda (USA) vs Arthur Rinderknech (FRA)