Thiem: "My best match in a very long time"
---
---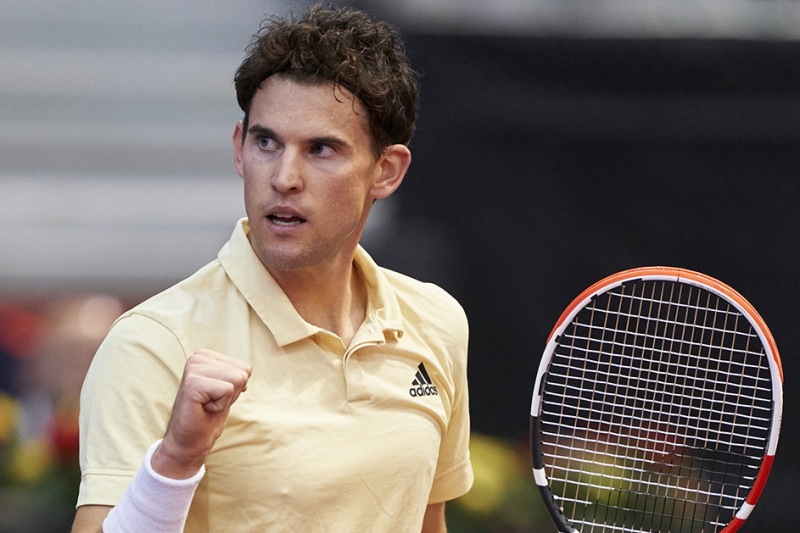 A rejuvenated and inspired Thiem sets his sights on a top 100 finish in 2022.
It was a phenomenal debut for Dominic at the Gijón Open ATP 250 with a convincing victory over the Portuguese player Joao Sousa at the Palacio de Deported La Guía.In the second round he'll face the winner of tomorrow's match between eighth seed Albert Ramos and American Marcos Giron.
"I think that this has been the best match I've played in a long time. I was able to maintain a high-level from the first point to the last. I was moving well and I felt quick on the court. I was hitting very fast and very safe balls off both sides. I'm very happy with today," exulted Thiem.
The former world number three and winner of the U.S. Open in 2020 made one goal very clear and that is to finish the year inside the top 100. " I still need quite a lot of ranking points, victories and good matches to achieve that goal. That's why I'm very focused - I am very happy with the way I have started this tournament and hopefully I can to continue."
The Austrian committed a miserly four unforced errors in the entire match. "It's a very good sign - it means that my shots are safe, but it's not only about unforced errors but also how the shots were very fast. I had a feeling that I was causing a lot of problems for Joao with my shots. That's the goal of every single practice session: to increase the pace of the shots and at the same time make fewer mistakes. It's nice to see that I'm getting it back."
Photo: Gijón Open